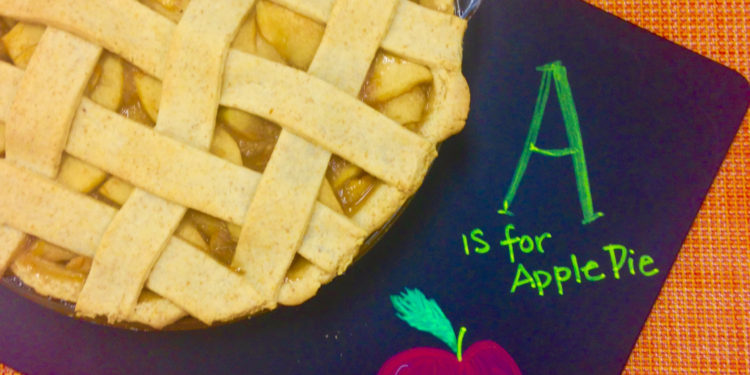 We love to make a paleo version of some of ours and other customers favorite recipes; this week we made a paleo apple pie. One of my favorite memories during the holiday season is a great big slice of grandma's apple pie…with a side of ice cream of course. You could smell the sweet caramelizing of the apples the moment you stepped in the front door. Since I can no longer use the recipe I once loved I took the ingredients and did a little paleo-izing.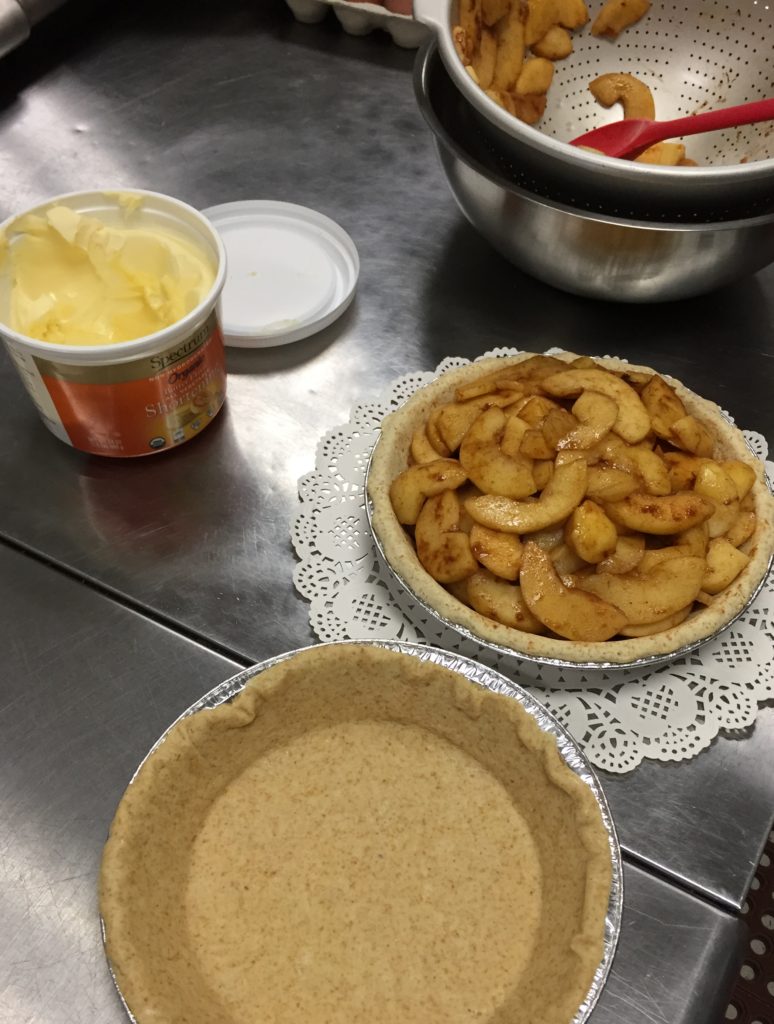 First we need to prep the apples – get them washed and dried. Then we peel the skin off the apples using a carrot peeler or a pairing knife. Once the apples are prepped we will put them in a bowl and hand toss them with coconut sugar which we use instead of regular white sugar. After the apples are coated evenly we will add them into one of the pie crusts. For the crust we have created a paleo pie crust that we sell in our cafe perfect for any pie. Next we will drizzle the melted butter flavored shortening over the top of the apples. Then carefully place the second pie crust over the top and flute as desired around the edges; then bake for 15 minutes. Take out the and make cuts in the top for ventilation. Make sure to place foil around the pie edges to keep for over browning or burning. Place the pie back in the oven for 25 minutes, take the foil off the edges for the last 15 minutes. When you pull out your pie be sure to let it full cool..and then enjoy with some homemade coconut milk ice cream or top with So Delicious CocoWhip (dairy free whipped cream).
Here are a couple ways to add a fun new flavor to your apple pie:
** For an extra special treat add 3 TBSP maple syrup to the filling and drizzle 3 TBSP over the top of the pie before you bake.
** Add 1 Tablespoon ground cinnamon to filling mix for a cinnamon apple pie.
---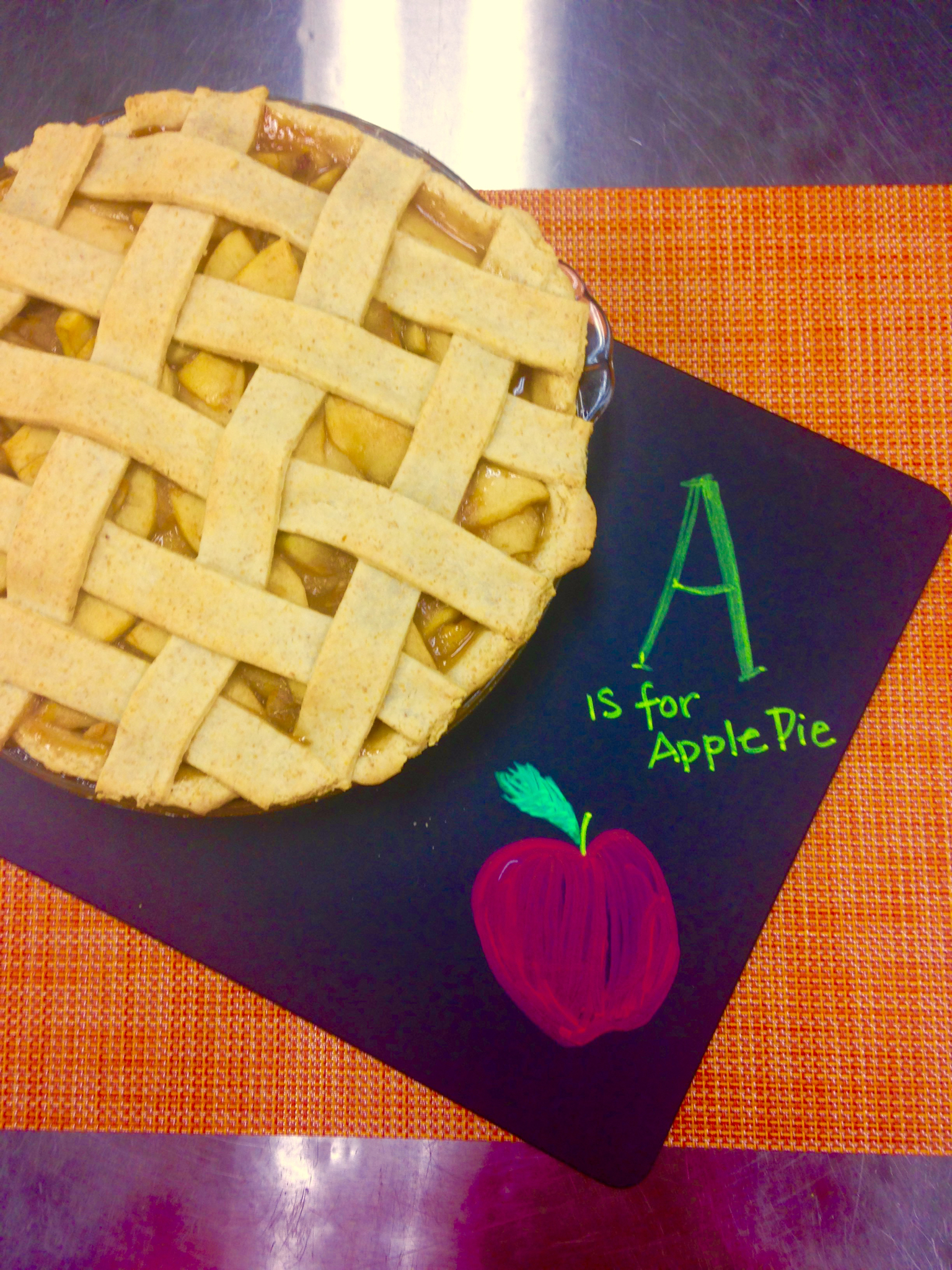 Apple Pie Recipe
Paleo apple pie that tastes just like what grandma used to make.
Ingredients
Pack of 2

Snackin' Free pie crust

6-8 cups

thinly sliced & peeled apples, 1/2 granny smith and 1/2 sweeter apples such as honey crisps or fuji

1/2 cup

packed coconut sugar

3 TBSP

butter flavored shortening, melted
Instructions
Preheat oven to 375 degrees
Peel apples then thinly slice
In medium bowl, mix together apples and coconut sugar.

Place apple mixture into the pie crust – saving the second crust for the top.
Drizzle with melted butter flavored shortening.

Place top pie crust over filling; trim overhanging edge. Flute as desired.

Bake pie for 15 minutes. Make cuts through top crust for ventilation.

Cover edge with 2-3 inch strip of foil to prevent excessive browning.

Bake about 25 minutes or until crust is deep golden brown, removing foil for last 15 minutes of baking. Cool completely.


** for an extra special treat add 3 tablespoons maple syrup to the filling and drizzle 3 Tablespoons over the top of the pie before you bake.
** add 1 Tablespoon ground cinnamon to filling mix for a cinnamon apple pie.
Details
Prep time: Cook time: Total time: Yield: 1 pie